Crazy Saturday (Part 1)
22:04
Belen & Moi!
Me despierto en casa de mi amiga Diana TARDISIMO. Medio me arregle, medio desayune. Y me fui en transporte publico a una convencion de Anime donde habia quedado de ver algunos amigos y hacer entregas de mercancia de Pretty Sweets.
So I woke up SUPER LATE at Diana's house. I kinda groomed myself, kinda had breakfast. I left for a local anime convention in public transportation, where I had to see some friends and deliver some stuff for a couple of customers from my Pretty Sweets Store.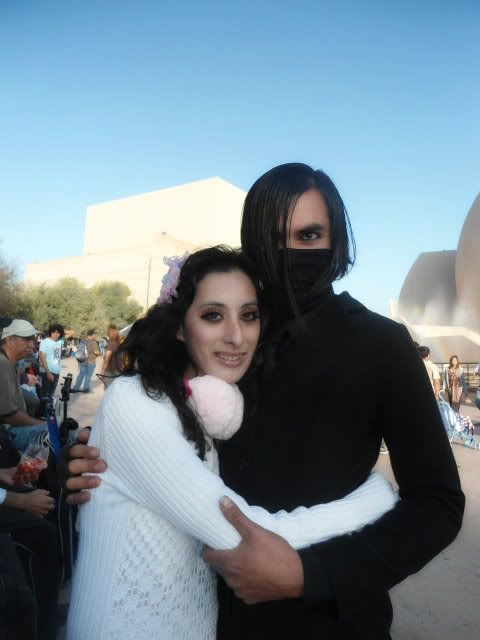 Belen y su novio / Belen and her boyfriend.
Asi quedo su maquillaje / This is what her makeup looked like.
Por fin pude conocer en persona a Belen, es una chica de la comunidad gyaru de Tijuana. Platicamos un rato y la ayude a ponerse las pestañas.
Tambien me encontre con otros amigos pero solo los salude rapidamente y ni a foto llegamos T__T
I met Belen from my local Gyaru Comm in person for the first time! I helped her a bit with her lashes and talked a lot!
I also met other friends but I was in a hurry and couldn't take pictures with them or properly say hi T__T
Mi amigo Edgar Vera estuvo chismeando un rato con nosotras xD
My friend Edgar Vera gossiped with us for a while xD
Tambien me encontre a mis amigas Alexis (sin foto) y Laura (abajo). Estaban vendiendo en el evento.
My friends Alexis (no pic) and Laura (down)were there selling their stuff.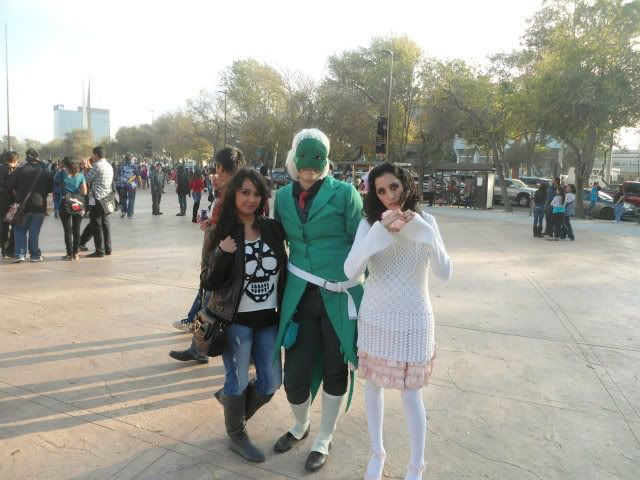 Clau de la comunidad gyaru tambien estuvo alli haciendo cosplay. Creo que le pedire consejos pronto xD
I also met another girl from the gyaru local gyaru com: Clau. She was cosplaying. I think I will ask her for advice xD
Termine en Mc Donald's comiendo un Sundae de Chocolate mientras esperaba que pasaran por mi para continuar las aventuras.
I ended up alone at Mc Donald's eating a Chocolate Sundae while I waited for my ride to go to another adventure.