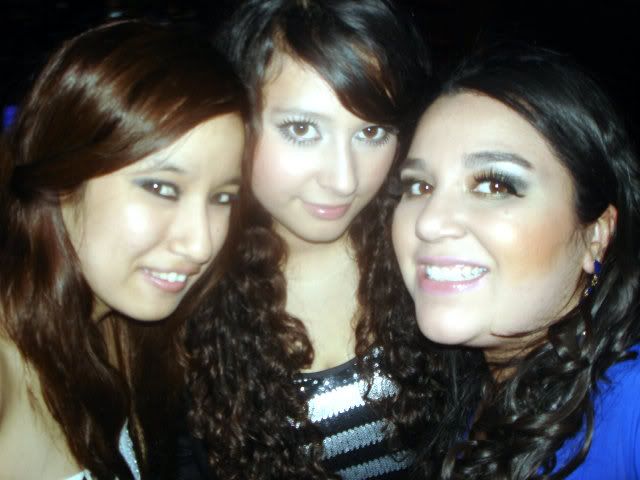 El dia de hoy decidi faltar a mi ultimo dia de clases para ir a celebrar el cumple de mi amiga Diana a un bar local.
Today I decided to skip my last of school so I couldcelebrate my friend's birthday in a local bar.
Como hoy tuve un poco de tiempo extra que dedicarle a mi arreglo personal, decidi practicar un poco el maquillaje gyaru. Creo que estoy mejorando.
So today I had some extra time to spare grooming myself, so I decided to practice a little bit of gyaru makeup. I feel proud about myself.
El lugar es muy popular entre los alumnos de mi escuela. Curiosamente no me encontre a nadie conocido. Tomamos cerveza, cantamos y comimos nachos.
The bar we went to is very popular among people in my school. Despite that I didn't see anyone I knew.
We had some beers, sang a bit and ate nachos.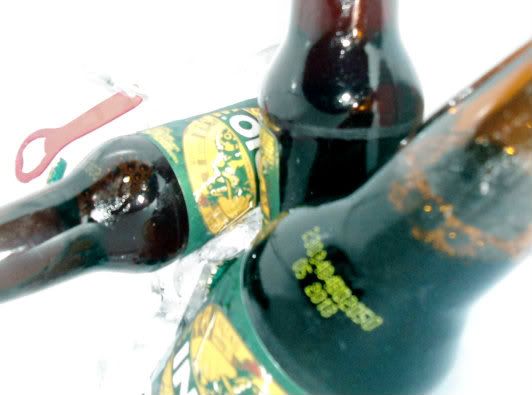 Cubetas xD / Buckets xD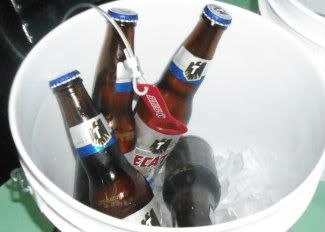 Solo tomamos cerveza / We only drank beers xD


Algo salio mal (todo me pasa) y tuvimos que tomar un taxi de regreso a casa de Diana. Lo malo era que para tomar el taxi correcto debimos caminar unas 15 cuadras desde el bar. Yo traia unos tacones un poco incomodos. Despues de varias horas de traerlos puestos y 3 cuadras de caminata decidi quitarmelos. Camine el resto del tiempo descalza.
Something went wrong (like always) and we had to take a cab back to Diana's place. What really sucked was that to take the taxi we had to walk like 15 blocks from the bar. I was wearing pretty lame heels. So after wearing them for hours and 3 blocks walking I decided to loose them and I had to walk barefooted the rest of the way.
Lemon face xD
Pese a todo me diverti muchisimo y por fin admiti publicamente que Manny Pacquiao me atrae xD Aunque haya perdido la pelea xD
I had a lot of fun despite the trouble and I finally had the courage to say that I find Manny Pacquiao quite attractive. Even though he lost the fight LOL
So Manny Pacquiao lost .... xD
I am scared of Yaoi fans T___T