Moar personal stuff!
15:00
Ya llevo una semana de "vacaciones" y aunque tengo muchos pendientes personales, del blog, la tienda, entre otras cosas... de plano ya me aburrí. Quiero regresar a trabajar. Pero no quiero ir a la oficina con mi padre. No paga nunca y mi trabajo jamás está bien hecho. Seguiré buscando otro lugar.
It's been a week of "vacation" and even though i have a lot of personal stuff, blog, store and such stuff pending... I just got very bored. I want to go back to work. I can go to my father's company but he won't pay and my job is never right for him. So I will keep looking for another place.
Positivo / Stay positive.
Como aún no llega la funda para mi nuevo celular yo le hice una en mis ratos de ocio xD
I haven't recieved my phone's case so I made one for it during my "free time" xD
Por fin reservé el siguiente juego de Pokémon. Me decidí por la versión X y ya sé a quién elegir para inciar mi nueva aventura.
I finally got the chance to preorder the new Pokémon game. I picked out the X version and I already know what starter I am getting for my new journey.
Actualicé mi lista de cosplay. Espero poder hacer otro personaje antes de fin de año. Realmente me gusta mucho estar cumpliendo uno de mis sueños.
I updated my cosplay list. I hope to complete another character before the year ends. I really like the fact that I am achieving one of my dreams.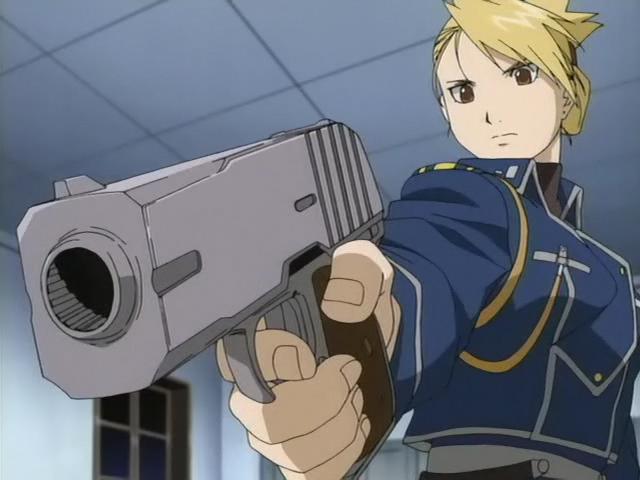 Volviendo a ver / Rewatching Brotherhood.
THE FEELS *_______*
Luna y yo ya andamos con los últimos preparativos de nuestro Masquerade Party. Ya están comprados los regalos, elegida la decoración y todo. Espero sea un éxito.

Luna and I have been touching up details for our Masquerade Party. We have the party favors, picked out the decoration and everything. I hope it will be successful.
Hice compras indebidas OTRA VEZ. Pero ya no son roris. Como COMPRAS es un tema que les interesa a los lectores haré una entrada especial para eso xD Posiblemente sea la siguiente.
I did some shopping AGAIN. Not rori stuff xD Since SHOPPING is a topic many readers are really into I will make a special post about that xD Hopefully it will be the next one.
Me inscribí en el curso online de Walking Dead impartido por la universidad de Irvine xD Ya quiero que empiece. No puedo esperar.
I singed up for the online Walking Dead course from Irvine's university xD I can't wait. I want it to start already!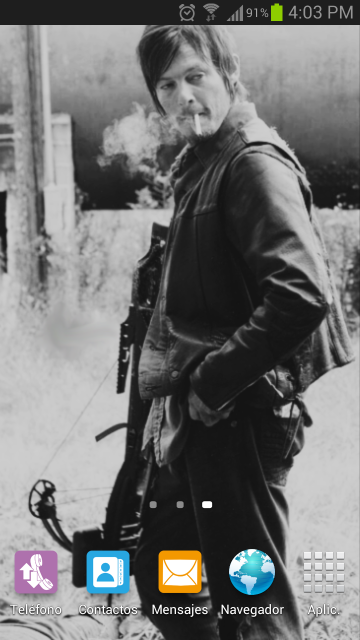 Daryl keeps my phone walker-free!
No recuerdo haber blogeado sobre esto pero hace como 2 meses mi gatita dio a luz a estos dos pequeños monstruos. Aún no tienen nombres definidos. ¿Alguna sugerencia? Ambas son niñas.
I don't remember blogging about this but around 2 months ago my kitty gave birth to some monsters. They still lack names. Will you help me out picking one? Both are girls.
Kitty # 1


Kitty # 2
Haré un GIVEAWAY por haber llegado a los 100 seguidores.
MUCHAS GRACIAS.
I will host a GIVEAWAY for finally reaching 100 followers.
I already ordered the prizes =D
THANK YOU SO MUCH!