It's ma Bday bitches!!!
11:27
Así que fue mi cumple xD y este año si tenia ganas de celebrar. Comence un par de dias antes. Y ni se diga de los regalos xD casi todos llegaron a principios de mes. Pueden consultar la entrada aquí
.
So it was my Bday xD and this year I actually wanted to celebrate big time. So I started early. Let's not talk about the gifts, many arrived at the start of the month. You can check them out here.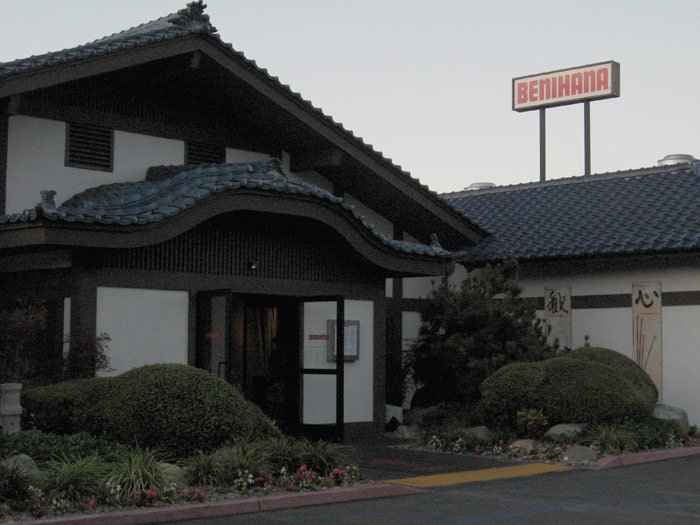 Primera parada Benihana's. Es un restaurante de comida japonesa. Fui y comi todo lo que me pusieron en frente xD Despues fui a Neiman Marcus por THE BOOK, comi macarrons en Nordstrom y tartas en Godiva.
First stop was Benihana's, a japanese restaurant in San Diego. I ate everything they put in my face xD and after that I went to pick up THE BOOK from Neiman Marcus, ate macarrons at Nordstrom and tarts at Godiva.


Bday Ice cream with pocky!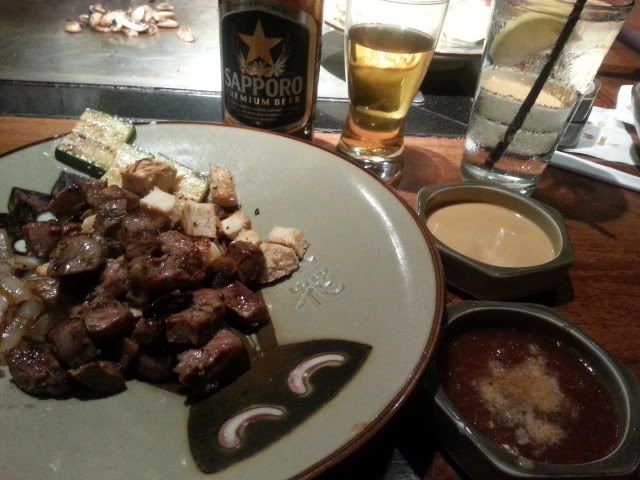 NOMZ NOMZ NOMZ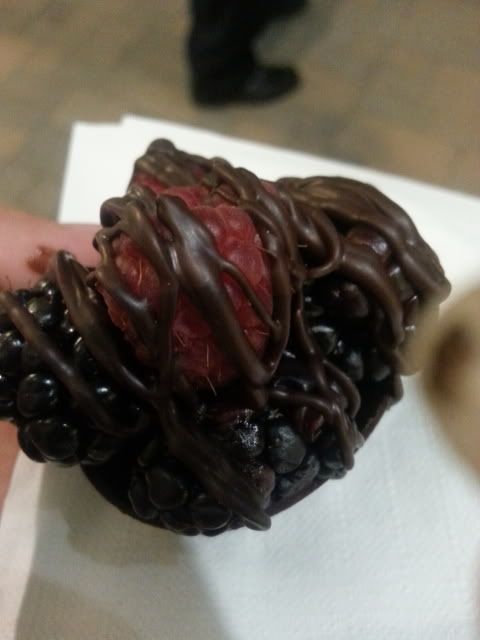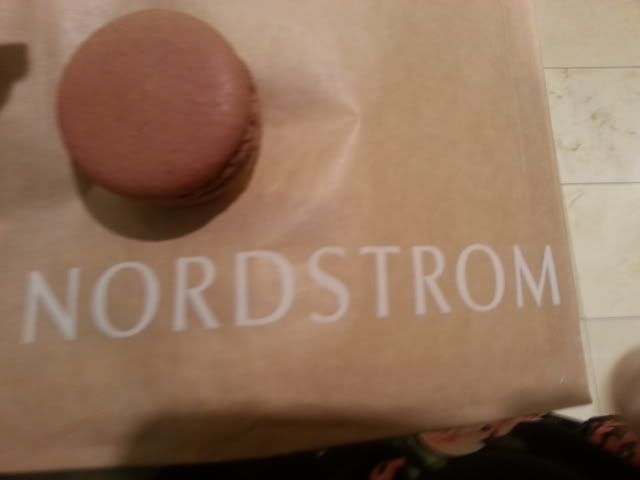 Fui con Lotuz a un evento de mesas de juego de Rol. Jugamos DC Heroes y World of Darkness. Son dinamicas similares a Dungeons & Dragons que juegas con dados y cosas asi xD me ha gustado mucho y espero pronto poder jugar de manera regular.
I joined Lotuz at rol game event. We played DC Heroes and World of Darkenss. It is similar to Dungeons & Dragons, were you play with a dice and that kind of stuff xD I really like it and I hope I can play regularly.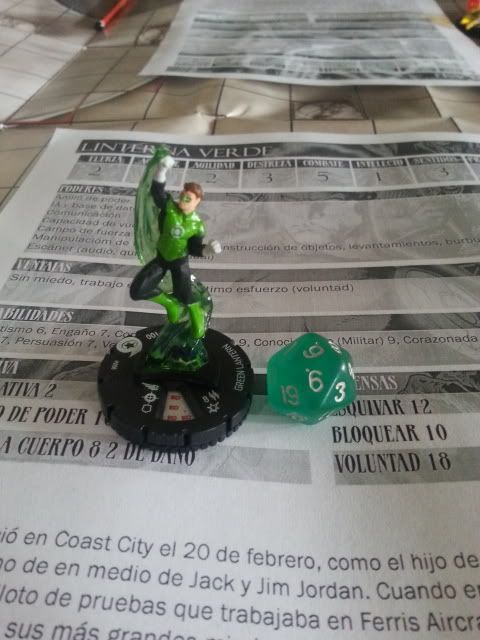 Tambien me invitaron a participar en el documental de
Cerveza Indio x VICE
y por fin pude usar
Music Salon
como SIEMPRE habia querido. Haré un post especialmente de eso xD
I also got the chance to be interviewed for Indio X VICE Lolita Documentary. Finally I could wear Music Salon the way I always wanted to. I will post a complete entry about this.
Por si fuera poco mi amigo Pico vino de Denton y pudimos coincidir. Solo fuimos a un starbucks a jugar pokemon xD pero gracias a el ya tengo un Wigglytuff.
Last but not least my friend Pico came all the way from Denton. We met at a starbucks and played pokemon. I finally have a Wigglytuff xD
El mero día (osea ayer 21) fui a Comic-X con unos amigos. Es un restaurante en mi ciudad con temática de Súper héroes. Tenían a Hulk, Iron Man, Batman y a la familia Simpson.
The exact day (I mean yesterday the 21st) I went to Comic-X with some friends. It's a super heroe themed restaurant where you can meet Hulk, Iron Man, Batman and the Simpson family.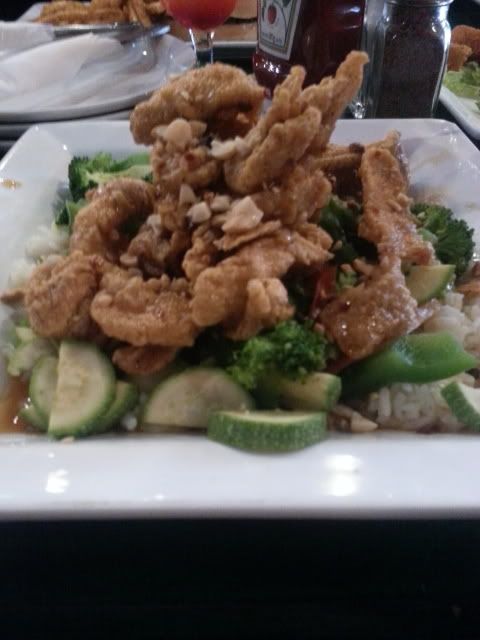 Oriental Chicken <3
Creo que fue una buena fecha xD recibí más regalitos de mis amigos y en el correo. Haré otra entrada pronto al respecto =D gracias por leer mi blog.
I think it was great xD I got more gifts from my friends and from the postman. I will write about that soon. Thanks for reading my blog.
Check it on tumblr!
Tuve la oportunidad de subirme a esta reliquia xD Era un Cadillac 1957
super PINKS.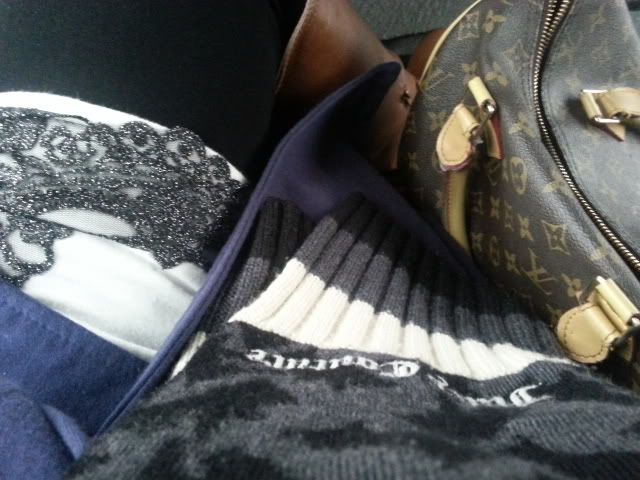 Juicy Couture, Louis Vuitton & Ghost of Harlem.
La única foto que sobrevivió del 21 D:
Only pic I didn't delete from the 21st.